2018 Fundraiser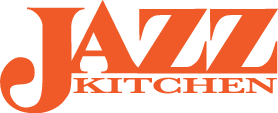 2018 Benefit Concert – June 10 from 1:30 to 4:00 p.m. EST
The Jazz Kitchen, Indy's greatest jazz club, will again be hosting a benefit concert for Jumpin' for Jazz on June 10, 2018. This years event will feature three bands that will excite everyone. We will also have a guest speaker, Mark Payne, MD who will provide a brief background on the disease Friedreich's Ataxia.
Featured Bands:
The Rob Dixon Trio
The Morris Kienle Duo: featuring Cathy Morris and Peter Kienle
Fresh Water: featuring Vivek Hadley, Nick Tucker, and Clint Breeze
Social Media Fundraiser
If you can't attend the Benefit Concert, Jumpin' for Jazz has a social media fundraiser set up on Crowdrise to help raise funds for research that finds a cure for those with the rare and debilitating disease Friedreich's Ataxia. Please consider assisting us with finding that cure for this condition by visiting the Crowdrise site at  Click here  and making a donation. You can also help by posting this campaign on your social media sites and making your friends aware of this fight for the lives of young people.