2018 Fundraiser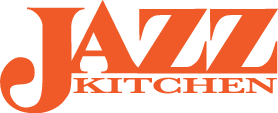 2018 Benefit Concert – June 10 from 1:00 to 4:00 p.m. EST
The JAZZ KITCHEN, Indy's greatest jazz club, will again be hosting a benefit concert for Jumpin' for Jazz on June 10, 2018. This years event will feature three bands that will excite everyone. We will also have a guest speaker, Dr. R. Mark Payne who will provide a brief background on the disease Friedreich's Ataxia.
 Featured Bands:
The Rob Dixon Trio
The Morris Kienle Duo: featuring Cathy Morris and Peter Kienle
Fresh Water: featuring Vivek Hadley, Nick Tucker, and Clint Breeze
Social Media Fundraiser
If you can't attend the Benefit Concert, Jumpin' for Jazz has a social media fundraiser set up on Crowdrise to help raise funds for research that finds a cure for those with the rare and debilitating disease Friedreich's Ataxia.