June 11, 2018
0 Comment
On behalf of Jumpin' for Jazz Inc., we want to thank all those attending the 2nd Annual Jazz Kitchen benefit concert in Indianapolis, Indiana on Sunday June 10, 2018. The event was a great success and we thank everyone attending for supporting our efforts to fund research in finding a cure for Friedreich's ataxia. Your support is greatly appreciated.
We would also like to recognize and thank those that donated their talents and made the benefit a success:
The Rob Dixon Trio featuring: Rob Dixon, saxophone, Steven Jones, piano, and Clint Breeze, drums

The Morris Kienie Duo featuring: Cathy Morris, violin and Peter Kienle, guitar

Fresh Water featuring: Vivek Hadley, piano, Nick Tucker, bass, and Clint Breeze, drums

We would also like to thank The Jazz Kitchen for their donation and use of their facility for the benefit concert.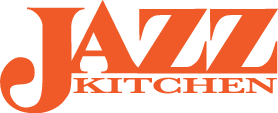 A special thank you goes to Dr. Ronald M. Payne, a pediatric cardiologist with Riley Hospital for Children at IU Health for his presentation on Friedreich's ataxia and for answering questions from the audience.
We would not be successful in our efforts without our dedicated supporters. Your interest, donations, and continued support is greatly appreciated.
If you missed the concert and would still like to contribute to the research in finding a cure for this debilitating disease, you can still donate online through our Crowdrise (GoFundMe Certified Not-for-Profit site) at https://www.crowdrise.com/jumpinforjazz. The site will remain active until after Father's Day to remember why Virgil Harris started the Jumpin' for Jazz organization – to help his daughter beat Friedreich's ataxia!
If you couldn't be part of the June 10 event — or if you were there and want to amplify your impact — you can make a difference by donating online Click Here

Because rare diseases like Friedreich's Ataxia don't promise large-scale returns that attract big pharma, research lacks funding. You can help by donating to the Jumpin' for Jazz CrowdRise social fundraiser page.

Your contributions not only help FA research and clinical trials, but will help improve quality and length of life for those dealing with the disease. Together, we can get it done!